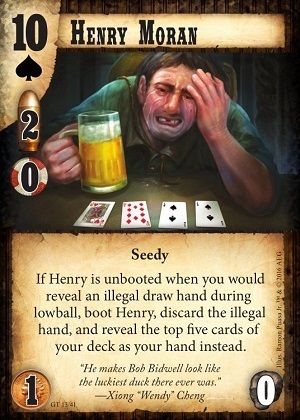 2017-06-28 - Pine Box Forum post
Please note a minor errata is now in effect for Henry Moran. His wording is now as follows:
If Henry is unbooted when you would reveal an illegal draw hand during lowball, boot Henry, discard the illegal hand, and reveal the top five cards of your deck as your hand instead.
This is just to clarify that his trait is a replacement effect.